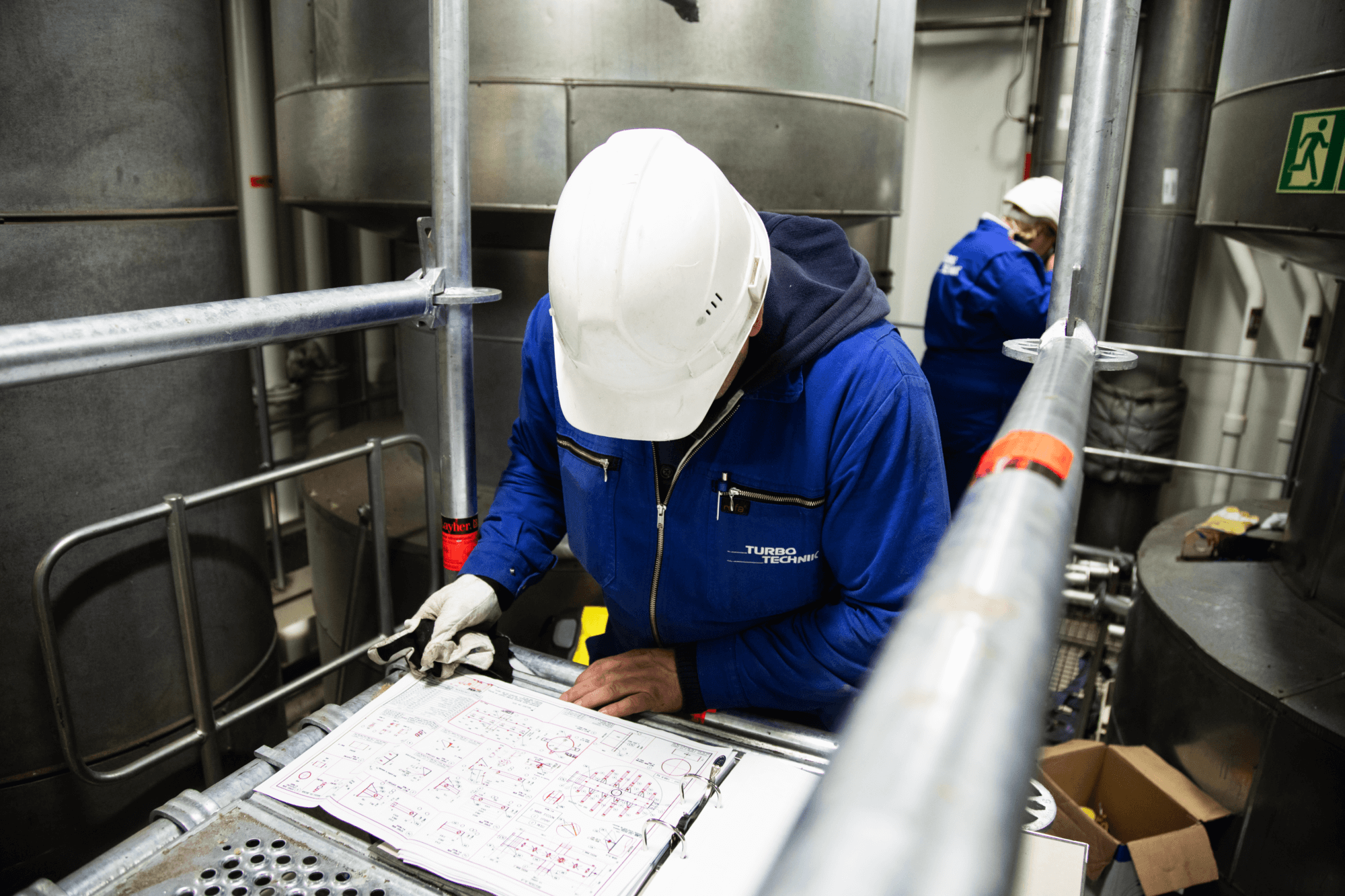 Green Shipping
From design and engineering to execution, Turbo-Technik is your single service provider for ballast water treatment, emission scrubbers and LNG propulsion. We work together with a number of selected partners, to offer you a complete installation.
Turbo-Technik is your partner towards green shipping.
Scrubber installations
Turbo-Technik can assist you in reducing your vessel's SOX and NOX emissions, in compliance with the latest regulations. Our solutions are efficient, low maintenance and IMO-certified. In cooperation with scrubber producers such as AEC Maritime, we have developed a modular, prefabricated scrubber system. This ensures fast installation times.
We can install any preferred scrubber of your choice
We offer efficient solutions, tailored to your needs
Ship site surveys including 3D scanning
Short installation times
Ballast Water Treatment System
We can assist you with ballast water management and make sure your vessel is IMO compliant. We work with the ballast water treatment systems of our partners, as well as other IMO approved systems. We can combine the installation within a regular docking or while the vessel is sailing to minimize down time.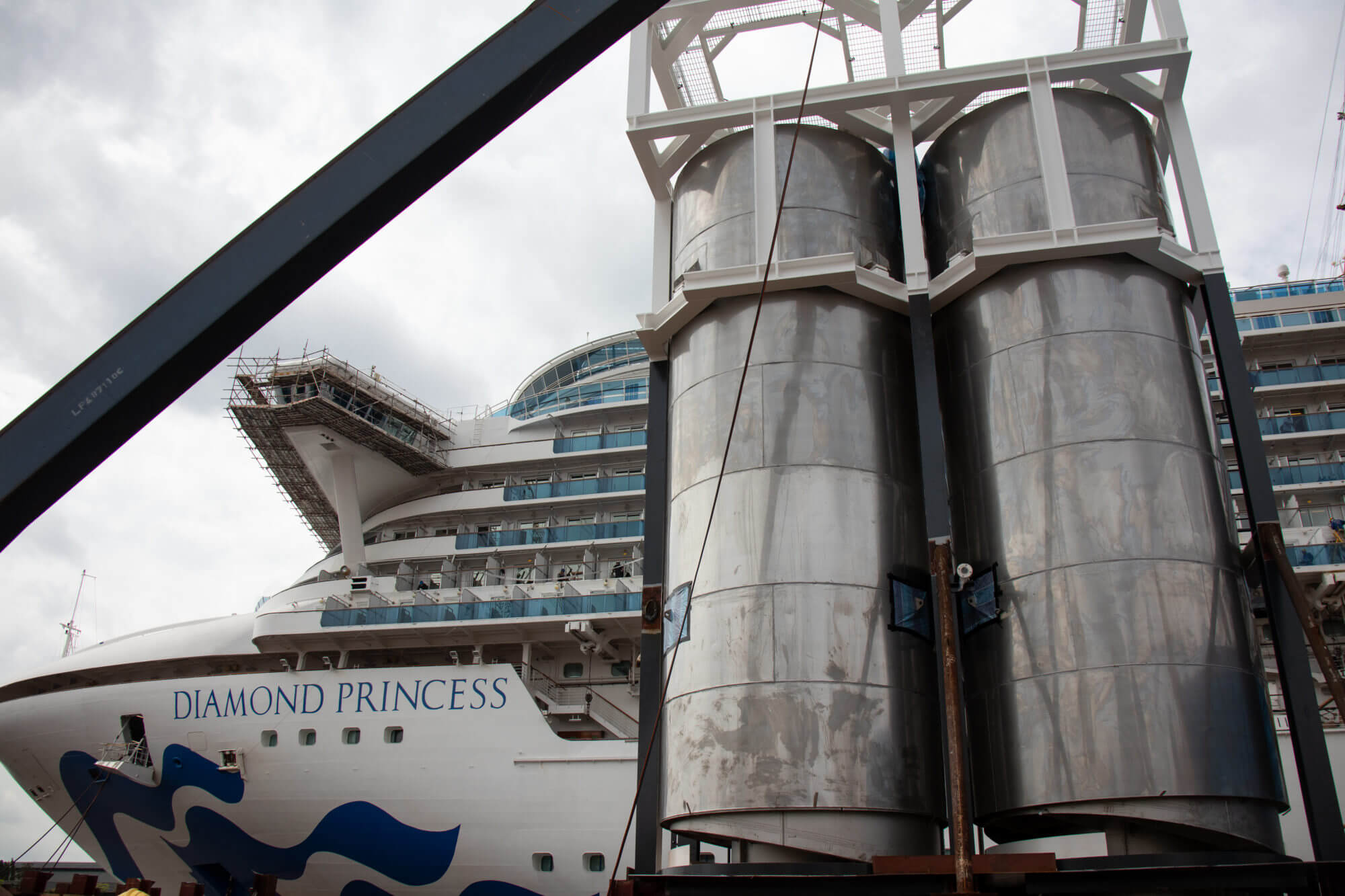 System Integration LNG as Fuel
Whether its about performing an integration after an engine conversion from heavy fuel oil (HFO) to liquefied natural gas (LNG) or after the installation of a dual-fuel engine, which can make your vessel more fuel-efficient and ensure reduced emissions and full compliance with all emissions regulations. Turbo-Technik is your partner for the system integration into the existing ship.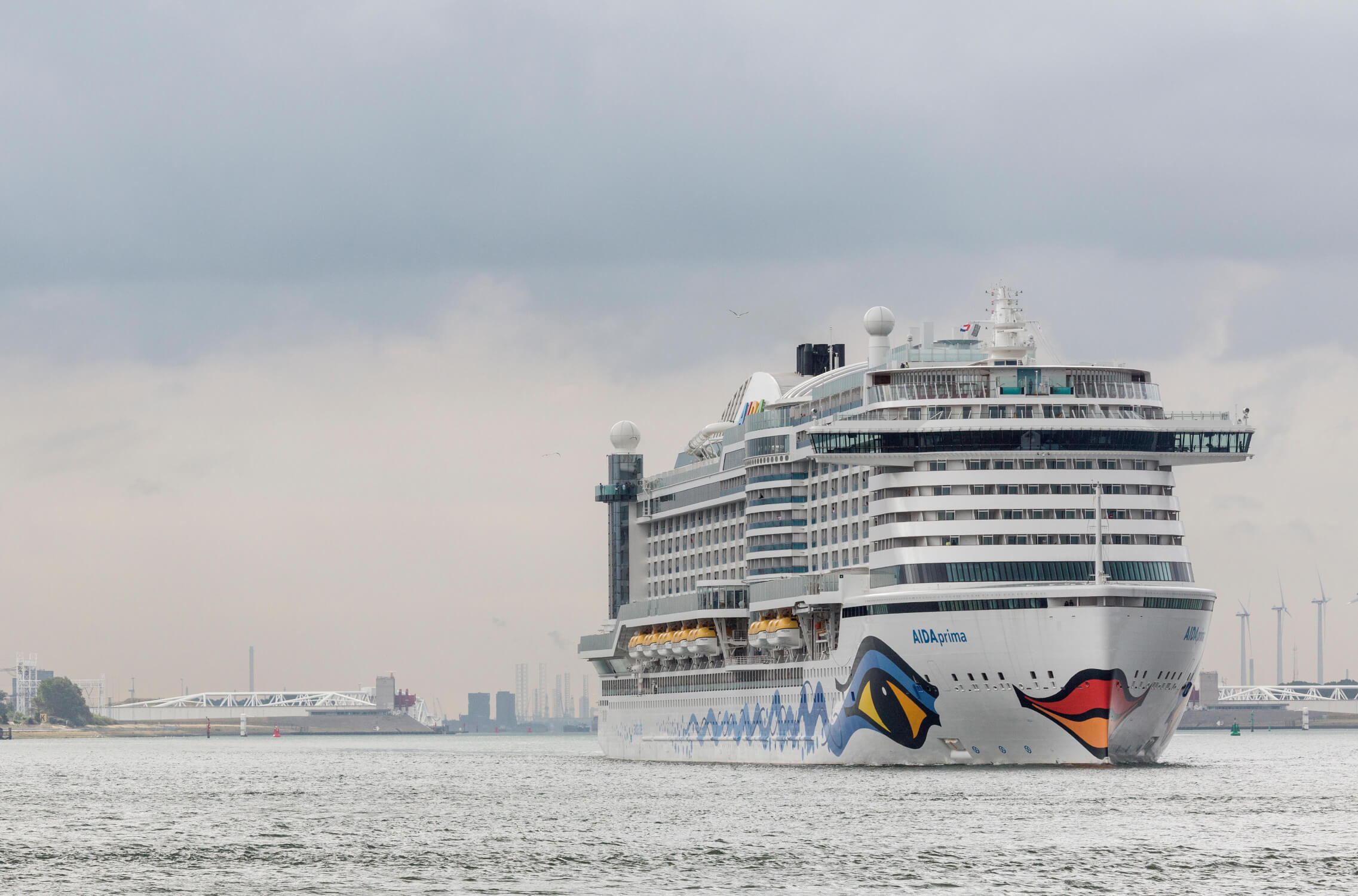 Retrofit of Green Technologies
We support our customer throughout the lifecycle of your project.
1. System evaluation and
feasibility
An set  of regulations, a multitude of technological solutions to address them and the need for efficient fleet-wide coordination implementation require an independent partner with long time experience and global capability to help navigate the process.
2. Onboard survey and
3D laser scanning
Highly detailed 3D laser scanning is an accurate and efficient solution for determining feasibility, effects and conflicts when installing various shipboard solutions. It also eliminates most of the risks associated with manual measurements and on-board manufacturing without prefabrication. Scanning generally can be completed without interrupting the vessels operation.
3. Modelling and concept design
Data generated by a 3D laser scan is used to model the selected or shortlisted systems into the existing space. At this point, both the shipowner and the chief engineer can clearly see that the final system location will not interfere with normal ship functions and check the available space for maintenance. Several systems can be modeled to show which fits best and would be the optimal solution.
4. Detailed engineering
The accuracy of the 3D scan output allows us to create a precise production package with drawings that contain all foundations, mechanical and electrical components, and a comprehensive overview of all the parts needed for installation. Pipes, connections and foundations can be prefabricated with high precision, eliminating the time-consuming pipe fitting process.
5. Purchasing and
prefabrication
Turbo-Technik provides a detailed material specification along with the design and installation instructions. Thus, ship owners get a complete production package that they can rely on to install, or they can use it at a shipyard of their choice. Therefore, you get a realistic quote based on the materials you need. making it easy to compare estimates from different installation alternatives.
6. Installation & service
Turbo-Technik can provide installation, commissioning and crew training services word-wide. Minimizing operational downtime can involve partial work done during dry-docking, alongside or at sea. The global availability of installation teams mens voyage patterns can be maintained with minimal disruption. The service is the most crucial step in the long-term perspective. We provide you with long term support and service.