Commercial ships
We keep your ship going 24/7
Many different ship types are being served, ranging from crude oil-, chemical, products-, gas tankers and container ships to offshore units, RoRos, bulk- and car-carriers as well as passenger ships and luxury yachts.
We can repair or convert vessels, prefabricate modules and repair and overhaul machinery and spare parts.
The various skills include, among others, all kinds of shipbuilding installation and maintenance of machinery-, boiler-, turbine-, pipework, electrical and hydraulic systems.
Furthermore, numerous international marine machinery manufacturers have appointed Turbo-Technik because of its after-sales service and spare-parts supply.
Many local and international shipyards assign Turbo-Technik as their preferred supplier and reliable partner for sophisticated ship repairs and conversion projects. In addition, Turbo-Technik is known as a well-experienced and efficient company for world-wide travel repairs in the international shipping industry.
Why to choose Turbo-Technik?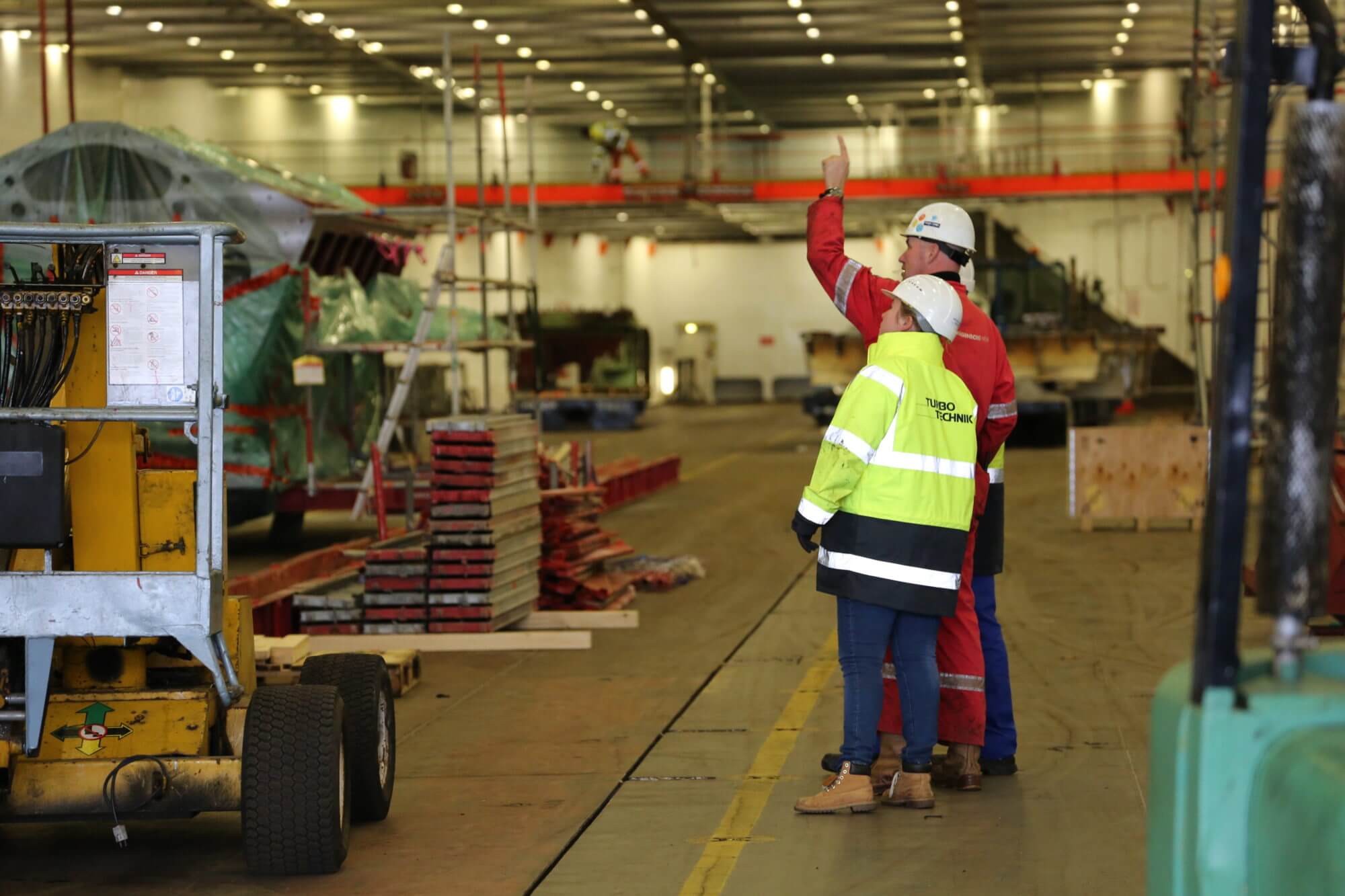 Reduce your project management costs with Turbo-Technik as a single point of contact for communicating with equipment providers, yards, engineering and class or flag societies.
We have gained competence in various fields from projects all over the world.
Our permanent employees are well-trained and up to date about new regulations and systems.
Our strengths:
Long-lasting experience since 1967
Great expertise from well-trained employees
 24/7 on call for world-wide ship repairs and service
Turbo-Technik is your single point of contact, we take care of your problems
Close contact to equipment providers, yards, engineering and class or flag societies
Highest quality and safety standards