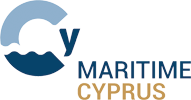 Cyprus Maritime Conference
Turbo-Technik is visiting the "Cyprus Maritime" Conference.
This conference has a tradition in the shipping business and is organized every two years by the Shipping Deputy Ministry in cooperation with the Cyprus Shipping Chamber and the Cyprus Union of Shipowners. It was first established in 1989 and since then, has grown into one of the world's most significant and most attended shipping conferences. Its status now gives it a prominent position in the calendar of many shipping executives, including owners and managers as well as those in charge of organisations with shipping related activities. The "Maritime Cyprus" Conference attracts to Cyprus approximately 800 shipping executives from around the globe.
Distinguished guests and world class experts analyze and discuss specialised issues of concerns to the shipping industry.
The main aim of the conference is to operate as a forum where important and current issues relating to international shipping are presented by distinguished speakers and subsequently discussed by the international shipping community, thereby helping to formulate sound and well balanced decisions and policies on crucial shipping issues. "Cyprus Maritime" Conference also offers the opportunity to the participants to become familiar with the strong maritime tradition of Cyprus, its people and its environment. Its complete shipping infrastructure constitutes an invaluable asset, both for the expanded Europe and for the international shipping community in general.
Please click here for more information about the Cyprus Maritime Conference!